Celestial Constructions had its inception into the building & construction industry in 2007 and together with its core personal can provide over 35 years of expertise. Our team of in house professionals is able to facilitate the needs of our clients and as a construction company Celestial is able to provide a full range of services within.

Outdoor Living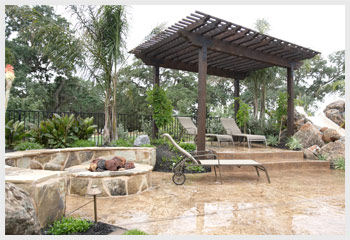 The Special Projects Division of Celestial Constructions consists of an impressive and diverse cross section of experienced industry specialists. This team consists of outdoor architects and designers, specialist pool builders, structural landscape specialists, experienced carpenters and horticulturalists. It is a truly professional and very enthusiastic team, each one a specialist in their own field.
This allows us to offer our clients distinctive, creative outdoor design and outstanding craftsmanship.
We believe that working together with our clients on every level and our ability to provide exceptional service to our clients in all instances, has proven fundamental to our continued success.
Celestial Constructions provides solutions and services for a wide variety of outdoor projects. We have been notably recognized for our ability to protect the environment while carrying out our projects.
We are known for our unparalleled expertise and quality in outdoor living design and construction. These accomplishments are at the forefront of all our operations.