Celestial Constructions had its inception into the building & construction industry in 2007 and together with its core personal can provide over 35 years of expertise. Our team of in house professionals is able to facilitate the needs of our clients and as a construction company Celestial is able to provide a full range of services within.

Property Driveway Entrances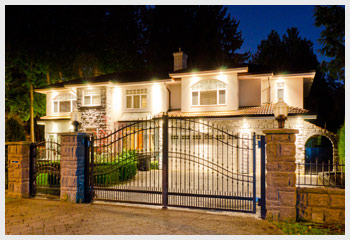 We all know that first impressions count. For this reason the design of your property entrance is crucial to the overall style of your building.
The entrance to every home, big or small, creates the first impression your visitors will have. This is also true for commercial buildings. You want your customers entering your premises getting a good and lasting first impression.
Whether your property entrance is aimed at security or you want to achieve a feeling of grandeur, Celestial Constructions will create it for you.
It doesn't matter whether we are involved with the construction of your whole building or you just engage us to design and build the property entry for you, we will give you an eye-catching entry that will always provide that wow factor.
If you can imagine it, Celestial can build it.