Celestial Constructions had its inception into the building & construction industry in 2007 and together with its core personal can provide over 35 years of expertise. Our team of in house professionals is able to facilitate the needs of our clients and as a construction company Celestial is able to provide a full range of services within.

Retail Construction and Consulting Services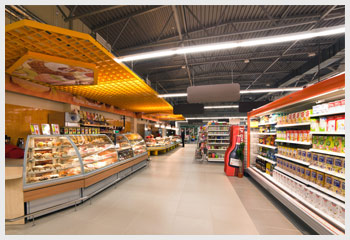 With more than 35 years experience in retail construction and refurbishment across NSW and Queensland, Celestial Constructions knows that there is a lot more to consider with retail construction then there is with residential construction.
Most retail construction projects involve retail refurbishment. In these situations it is important that we complete the projects while enabling our clients to still continue their normal day to day business with minimal interruptions. To this end we make sure that we provide a controlled operating environment that provides an uninterrupted trading environment for both our clients and adjoining tenants.
Over the years our team of experienced construction professionals has undertaken projects for both large and small retail chains. With so much experience, we are able to provide fitout alternatives and complete refurbishment solutions for all projects, whether it is for a large retail supermarket chain or a small food outlet.
At Celestial Constructions we pride ourselves on diversity and we believe that there is no limit to what we can achieve for our clients.
We are known for completing our projects on time and within budget, always ensuring that we provide all our clients with quality outcomes that they can be proud of.